CLADOENDESIS OF EPHEMEROPTERA

zzz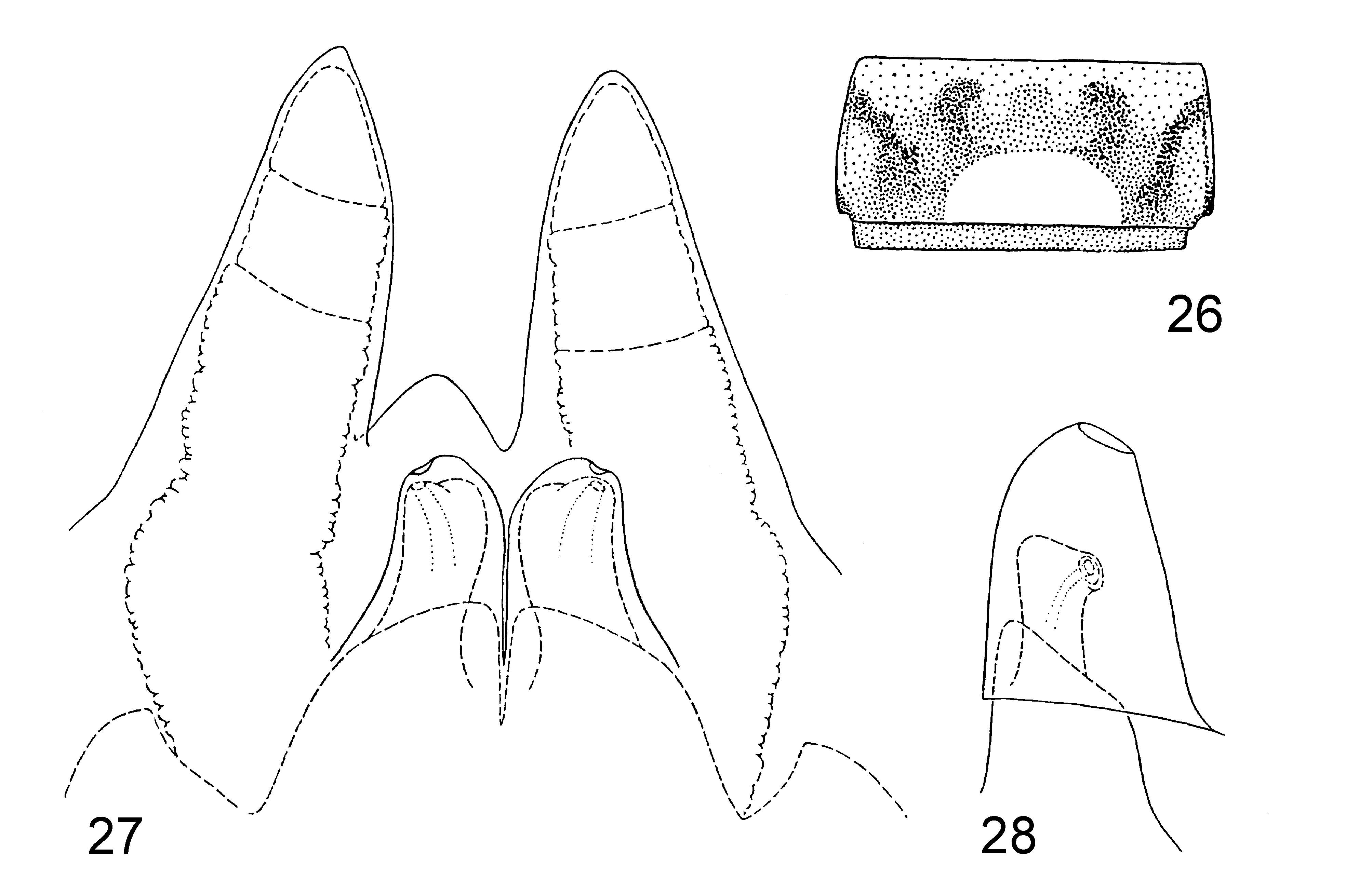 Figs 26–28. Farrodes spp.
26 — F. pakitza, abdominal tergite VII of male imago, spread on slide; 27–28 — F. bimaculatus from Cuba: 27 — genitals of mature male larva ready to moult to subimago, dorsal view (buds of subimaginal penis and gonostyli shown by interrupted line); 28 — a half of larval protopenis with bud of subimaginal penis just before moult to subimago, dorsal-median view.