CLADOENDESIS OF EPHEMEROPTERA

zzz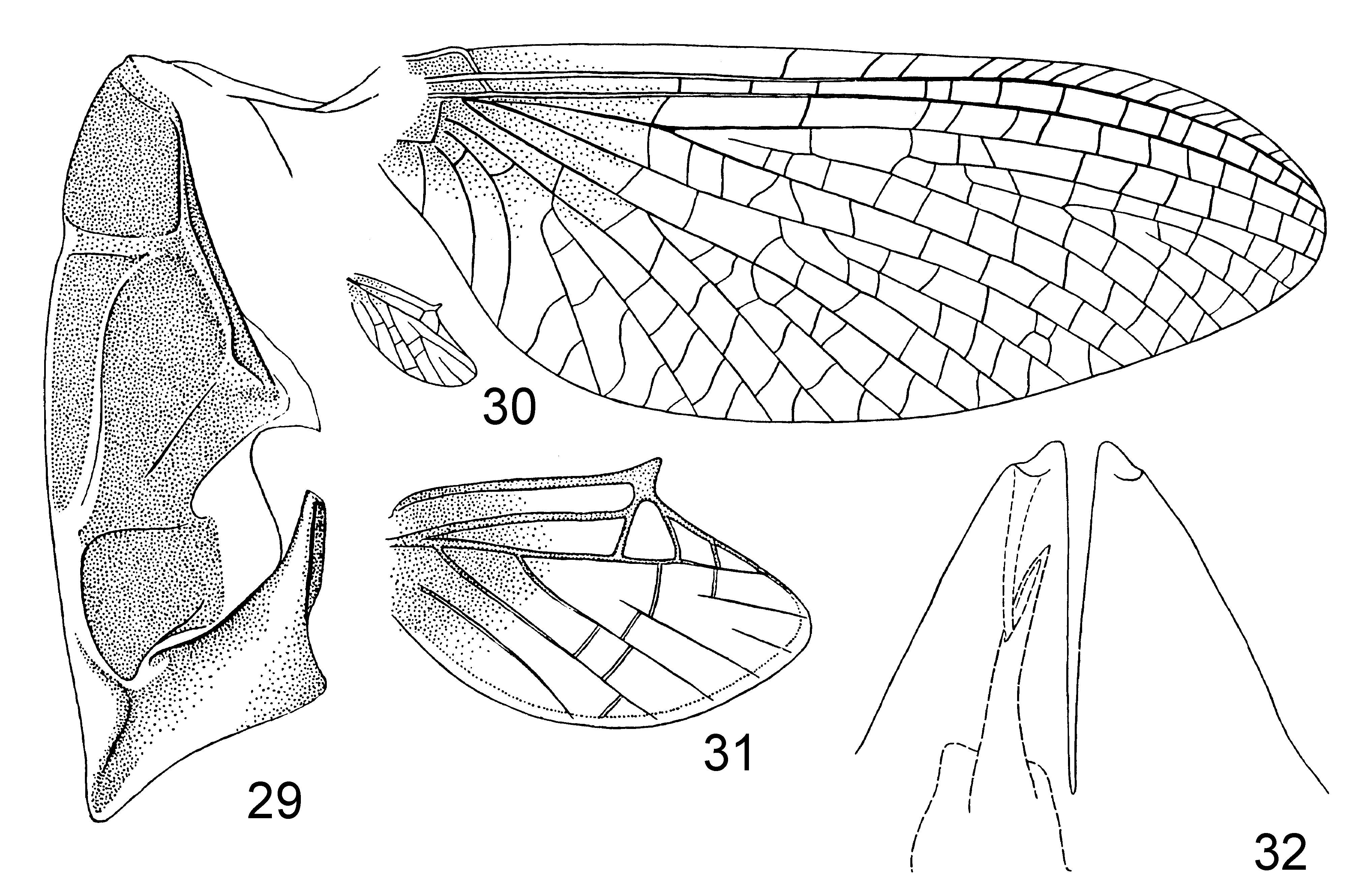 Figs 29–32. Hermanellognatha.
29 — Hermanella (Needhamella) saltensis, subimaginal exuviae of right half of mesonotum; 30–31 — Hermanella (Hylister) chimaera sp.n.: 30 — fore and hind wings of female imago on the same scale; 31 — hind wing of male imago; 32 — Hermanella (Traverella) albertana, protopenis of mature male larva, ready to moult to subimago, ventral view (left larval cuticular gonoduct and bud of left subimaginal penis lobe are shown by interrupted line).