CLADOENDESIS OF EPHEMEROPTERA

zzz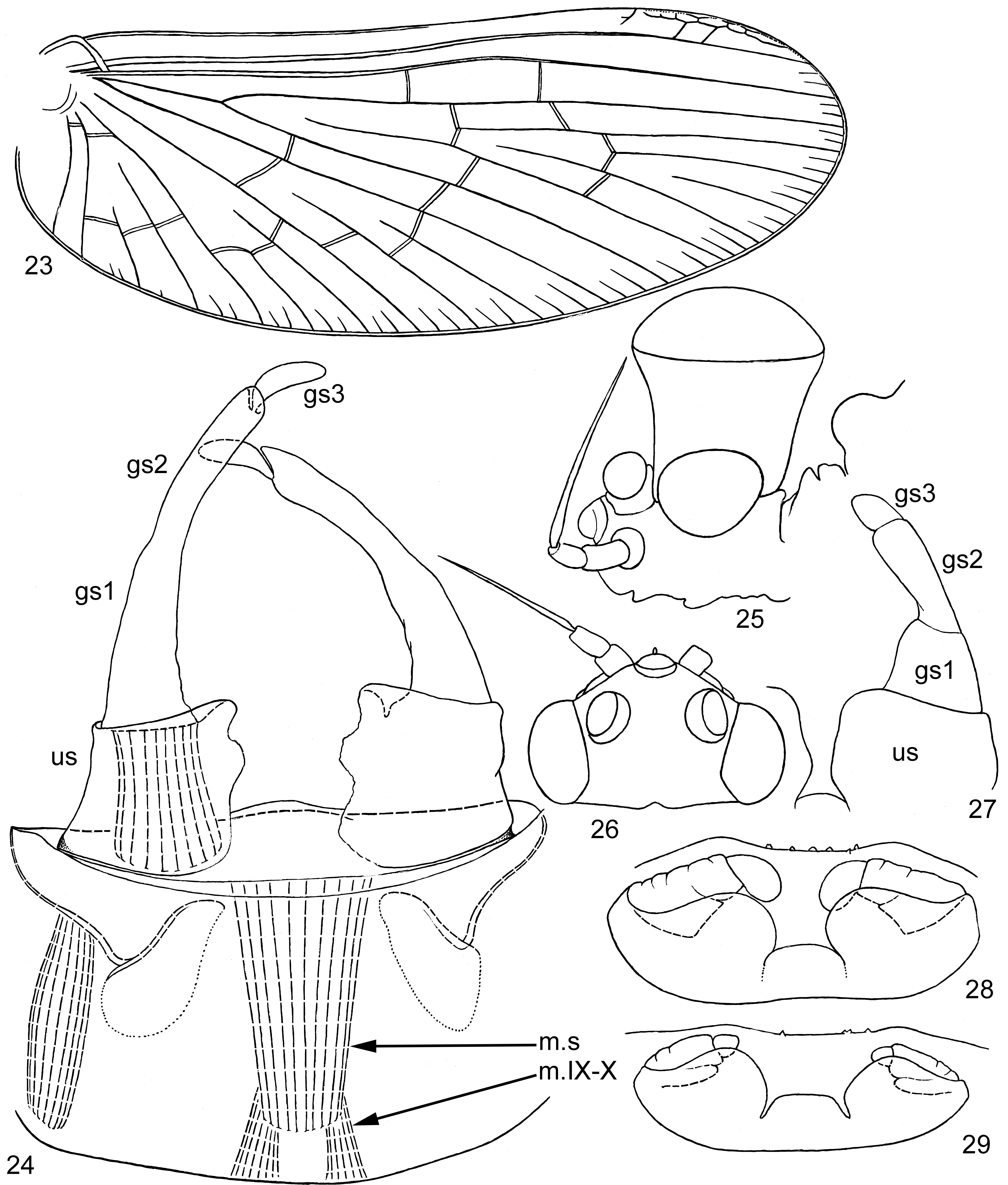 Figs 23–29. Indobaetis costai. 23–25 – male imago: 23 – wing; 24 – genitals (ventral view, muscles of middle and left parts shown by interrupted lines); 25 – head and dorsal outline of pronotum and anteronotal protuberance, lateral view. 26 – head of female imago, dorsal view. 27 – subimaginal exuviae of right unistyliger and gonostylus; 28 – subimaginal genitals developing under larval cuticle; 29 – the same at earlier phase.
Abbreviations: gs1–gs3 – 1st–3rd segments of gonostylus; m.s – median sterno-styligeral muscle; m.IX–X – intersegmental ventral muscles going from base of 9th abdominal segment to base of 10th abdominal segment; us – unistyliger.