CLADOENDESIS OF EPHEMEROPTERA

zzz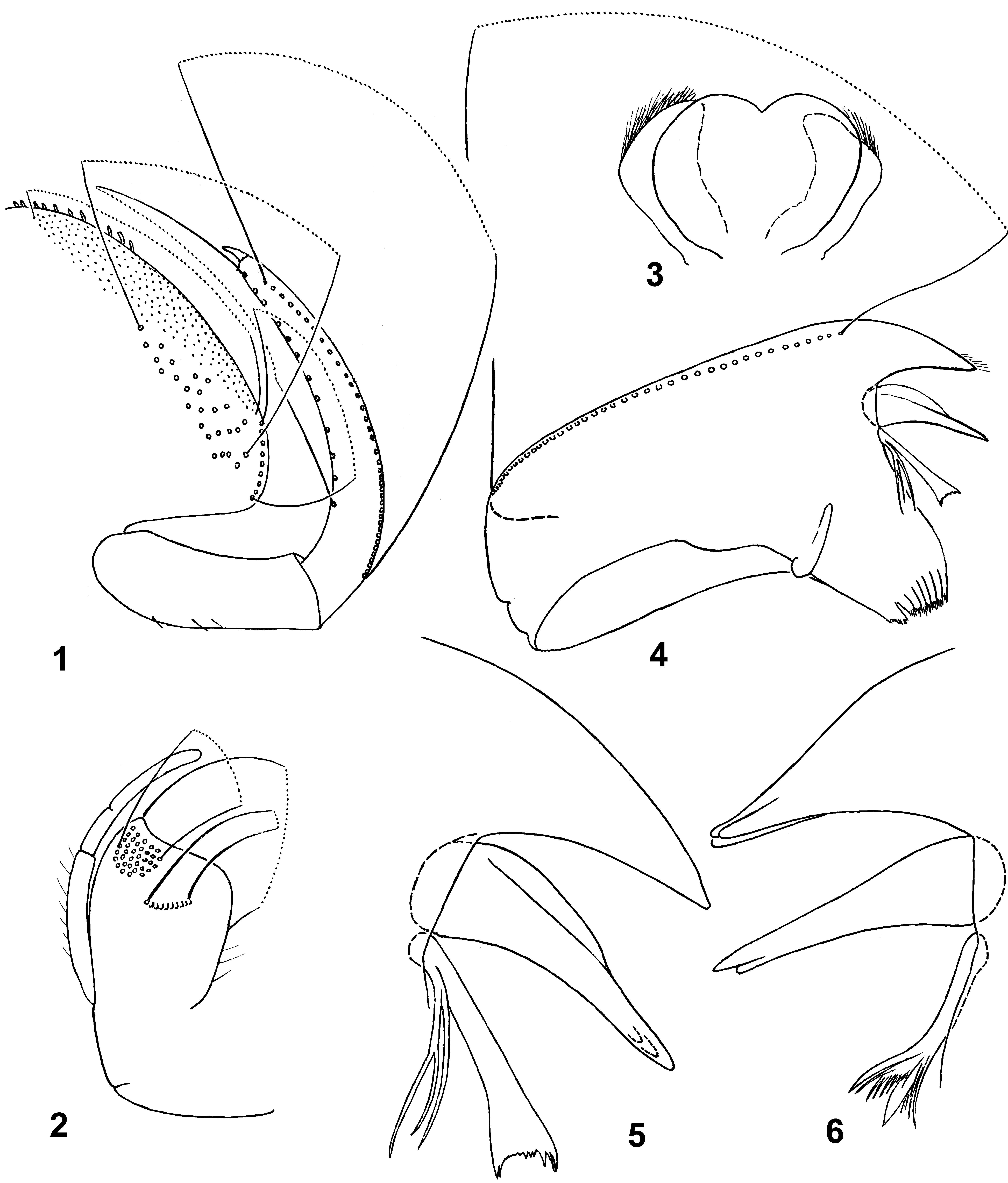 Figs 1Ц6. Tricorythus varicauda, larval mouthparts (most of long setae not shown, areas occupied by them shown by dotted lines): 1 Ч left half of labium, ventral view; 2 Ч right maxilla, ventral view; 3 Ч hypopharynx and superlinguae, ventral view; 4 Ч left mandible, dorsal view (interrupted lines show continuation of setal row on ventral side and hidden base of kinetodontium); 5Ц6 Ч incisor, kinetodontium and prostheca of left and right mandibles.
–ис. 1Ц6. Tricorythus varicauda, ротовые части личинки (больша€ часть длинных щетинок не показана, занимаемые ими области показаны точечными лини€ми): 1 Ч лева€ половина нижней губы, вентрально; 2 Ч права€ максилла, вентрально; 3 Ч гипофаринкс и суперлингвы, вентрально; 4 Ч лева€ мандибула, дорсально (прерывистыми лини€ми показаны продолжение р€да щетинок на вентральной стороне и скрытое основание кинетодонта); 5Ц6 Ч инцизор, кинетодонт и простека левой и правой мандибул.