CLADOENDESIS OF EPHEMEROPTERA

zzz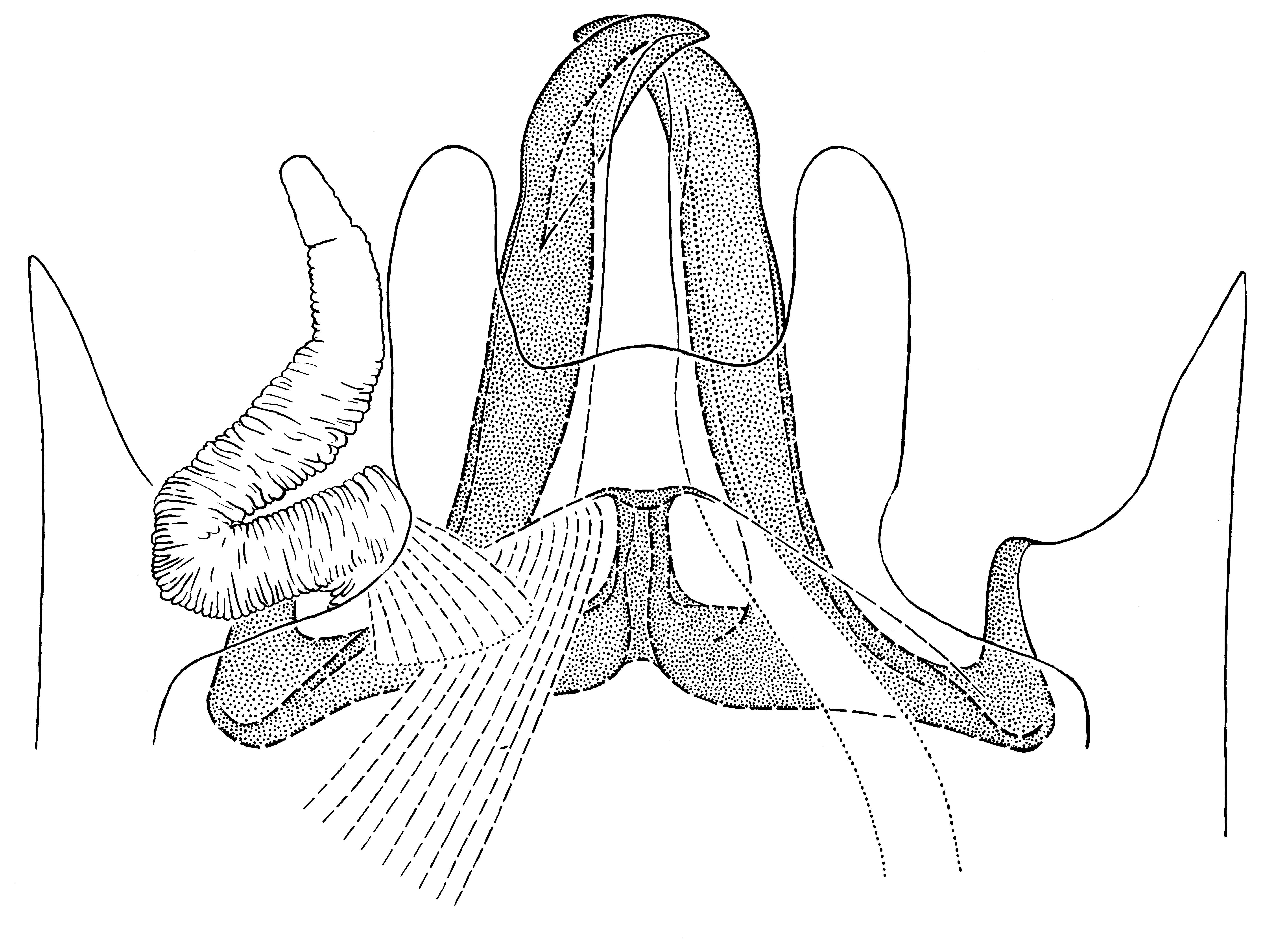 Fig. 23. Oligoneuria itayana (holotype), genitals of male imago, extracted from larva which started to moult to subimago, ventral view; in right half gonostylus and muscles are not shown, to show basal part of penis and gonoduct (muscles are shown by interrupted lines, gonoduct — by dotted line, sclerotized areas of penis are dotted, other sclerites are not dotted). At this stage gonostyli are crumpled, but penis and styliger have definite imaginal shape.
Рис. 23. Oligoneuria itayana (голотип), гениталии самца имаго, отпрепарированные из личинки, начавшей линять на субимаго, вентрально; на правой половине гоностиль и мышцы не показаны, чтобы показать базальную часть пениса и гонодукт (мышцы показаны прерывистыми линиями, гонодукт — точечной линией, склеротизованные участки пениса пунктированы, прочие склериты не пунктированы). На этой стадии гоностили смяты, но пенис и стилигер имеют окончательную имагинальную форму.