CLADOENDESIS OF EPHEMEROPTERA

zzz
| | |
| --- | --- |
| Kluge 2004: Fig.94 | |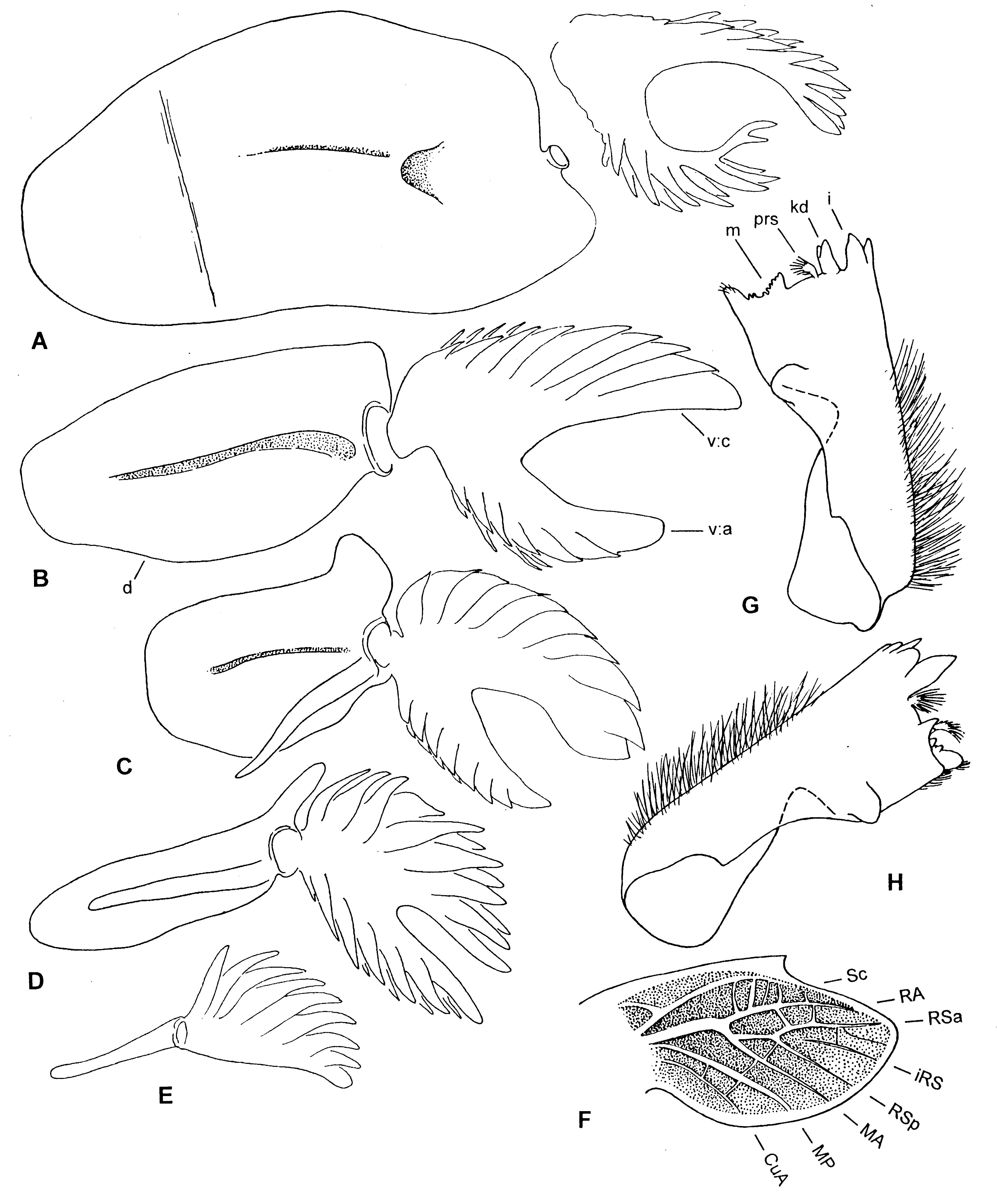 Figure 94. Hyrtanella/f2=Crinitella/g1.
A–F – christineae [Hyrtanella]: A–E – left tergalii III-VII, dorsal view (ventral lobe turned apart or detached, shown from ventral side); F – subimaginal hind wing anlage extracted from immature larva. G–H – coheri [Ephemerella (Crinitella)], left and right mandibles, dorsal view.
Abbreviations: d – dorsal lobe of tergalius; v:a – anal branch of ventral lobe; v:c – costal branch of ventral lobe.