CLADOENDESIS OF EPHEMEROPTERA

zzz
| | |
| --- | --- |
| Kluge 2004: Fig.22 | |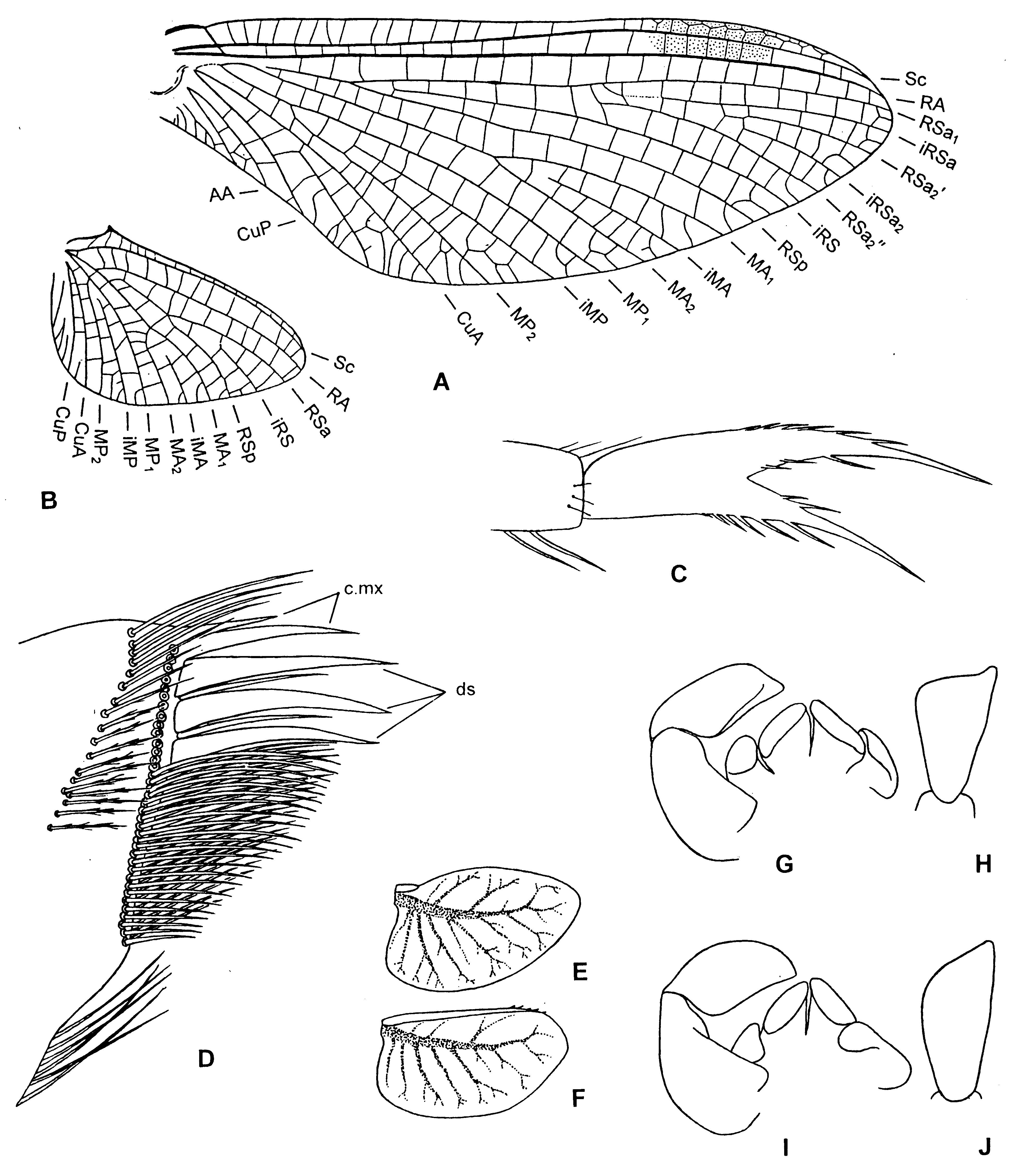 Figure 22. Metretopus/fg1.
A–H – Metreplecton/g* macronyx [Metreplecton]: A–B – fore and hind wings; C – claw of larval fore leg; D – apex of right maxilla, ventral view (setae of inner-ventral row partly removed to show dentisetae); E–F – tergalii III and IV; G–H – labium (ventral view) and its right palp (latero-apical view). I–J – Metretopus/fg* borealis [Heptagenia], the same. (From Kluge 1996b)
Abbreviations: c.mx – maxillary canine; ds – dentisetae.