CLADOENDESIS OF EPHEMEROPTERA

zzz
| | |
| --- | --- |
| Kluge 2004: Fig.13 | |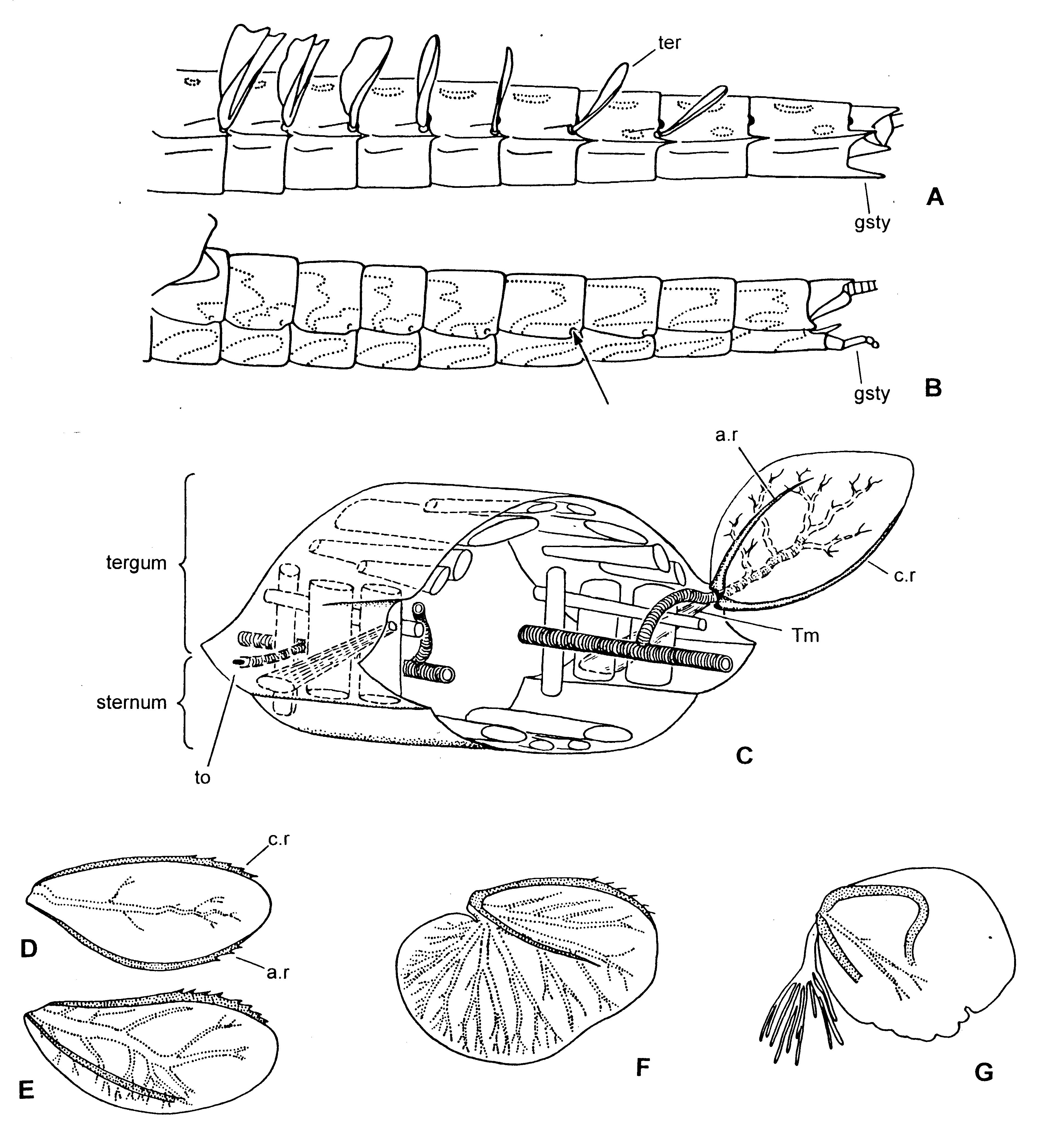 Figure 13. Tergalii.
A–B – Abdomen of male Siphlonurus/fg4 lacustris [Siphlonurus] (boundaries of pigmented spots shown by dotted lines): A – larva; B – imago (arrow shows trace of tergalia attachment). C – Scheme of musculature of larval abdominal segment (tergalial muscle shown by longitudinal striation, tracheal trunks – by transverse striation). D–G – position of ribs and tracheae in tergalii of various mayflies (ribs shown by integral lines and dotted, tracheae shown by dotted lines): D – procerus [Ameletus]; E – montanus [Ameletus]; F – immanis [Siphlonurus]; G – eugeniae [Rhithrogena]. (A–B, D–F – from Kluge 1989a; C – from Kluge 2000).
Abbreviations: a.r – anal rib; c.r – costal rib; gsty – gonostyli buds of larva and gonostyli of imago; ter – tergalius; Tm – tergalial muscle; to – tracheostium.